Create your ideal waterfront environment by adding an array of accessories from EZ Dock, including storage boxes, cleats, benches, ladders, slides and more. These products work seamlessly with our patented floating dock systems, and most can be used with existing docks as well.

From slides to storage boxes, sun shades to ladders - every one of EZ Dock's accessories is engineered with safety, durability, low maintenance, and maximum fun and relaxation in mind.

EZ Dock has become the worldwide market leader for drive on docking and PWC lifts delivering products that are attractive, versatile and low maintenance. Our modular docking system offers unbeatable adaptability, exceptional performance in rough water, universal accessibility and superior strength and durability (our largest dock piece holds up to 4000lbs).

Whatever your dock requirements - floating docks, drive on docks for your boat of PWC (Jet Ski, Sea Doo), residential or commercial dock applications large or small - EZ Dock has the solution for you.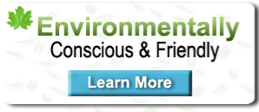 Dock Accessories from EZ Dock
Personalize your dock